Product Management
Our fully accredited Product Management Bootcamp helps product managers thrive at all levels. Expect to deepen foundational skills in fielding, curating, packaging and delivering inspiration to fully engaged customers. This course is ideal for aspiring and beginner-level product managers pursuing dream product management careers with the world's leading employers.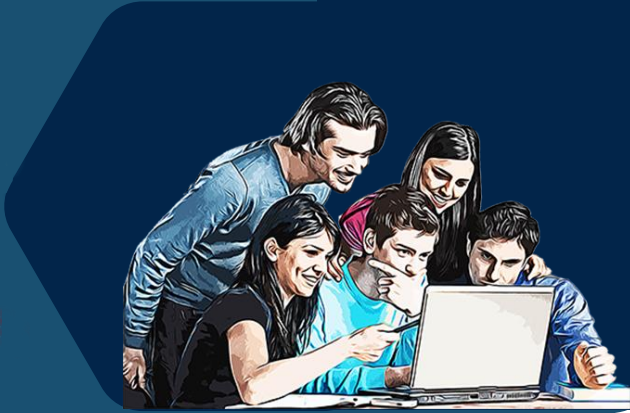 The 50,000 Foot View
Kickstart your career in 14 weeks
Our online Product Management Technician Certification Program prepares students to define today's rapidly-evolving information technology landscape. Hands-on labs and portfolio-ready projects prepare you — and your resume — for the rewarding IT position you deserve.
Learn from skilled network and IT professionals, already employed by the world's leading tech organizations. You'll rapidly develop a skillset rich in immediately deployable IT strategies, with the full support of a Career Services department that helps you optimize your resume, survey the job landscape and prepare for interviews. Whether you're looking to join the IT job forefront or deepen your earning power as a seasoned IT professional, we're ready to add your informed voice to a waiting career in system architecture, networking or cybersecurity.
Estimated Course Time: 3 Months at 20-30hrs/week
Career Services: Apprenticeship Program
Prerequisites: No required experience
Instruction: Mentor Led, Self-paced
Courses
- Developing a Product Vision & Obtaining Buy-In
- Derisking by Product Prototyping
- Working with Engineers & Designers
- Going Live & Creating a Feedback Loop
- Capstone Project
The PaceLearn Experience
Real-World Strategies
From day one, students learn real-world strategies that provide context into real-world product management. Each hands-on lab, each project, each module is taught specifically to help students deepen skillsets immediately relevant in a professional product management environment.
Portfolio-Ready Projects
Before your active job hunt begins, we'll help you stuff your portfolio with professional projects that show off your creative product management expertise. Completed projects will demonstrate your ability to run design sprints, integrate user feedback, collaborate with product engineers, develop product narrative and split test marketing assets.
Custom Study Plans
You deserve a curriculum as flexible as you are. Student-first study plans ensure that you can learn at your own pace — without waiting for the rest of the class to catch up. Once you've finished one module, you'll only need to wait seconds before starting the next one.
Flexible Financing
At PaceLearn, we don't believe you should ever have to choose between your wallet and your future. We work hard to make our courses affordable, regardless of your financial background. Pay up front for a course or pay affordable installments. We even offer scholarships, potentially worth up to 30% of your tuition's overall costs.
Learn from legendary mentors
Frequently Asked Questions
Our bootcamps are design for both working professionals and students. While students are encouraged to study in advance for upcoming modules, there are no education or employment requirements while you work through product management modules.
At 20-30 hours per week, you can expect to graduate from our product management bootcamp within six months.
Pace offers comprehensive career counseling services, including one-on-one access to mentors employed by the industry's best. Our Career Services department can help you pursue career opportunities at any time following your program, through services like resume optimization and interview preparation.
Asynchronous courses are compiled in advance, allowing students to complete modules at a comfortable pace. By contrast, synchronous courses happen in real time, through phone calls, video meetings and other methods of communication.
We offer a variety of payment options, so that you never have to choose between your wallet and your career. Pay before your bootcamp begins, pay monthly or defer payments entirely until you achieve the career you deserve.
Our Apprenticeship program for Product Management provide all students with the skills to fulfill a specific job role tailor made for our business partners.
For best results, use a computer with the following specs to participate in our product management bootcamp:
- At least 250 GB storage;
- 4 GB RAM;
- 2.0 GHz processor;
- Modern antivirus software;
- Microsoft Edge, Firefox 48, Safari 11 of Google Chrome;
Both wireless internet and Ethernet capabilities.
What can you do (and make)
Network Security Administrator
Manage and update an organization's computer network, monitoring activity against internal and external threats.
Approximately $96,500 per year
Penetration Tester
Simulate cyber attacks across an organization's infrastructure, to evaluate an organization's infrastructure and patch vulnerabilities.
Approximately $119,500 per year
Cybersecurity Specialis
Build and implement cybersecurity protocols across hardware and software programs that keep an organization's networks safe from cybercriminal activity.
Approximately $107,800 per year
Let's Get Started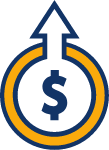 Boost Your Earnings & Advance Your Career
Reference career roles and associated information, for updated figures on potential career earnings for Product Management Technician certification recipients in your location.
be obtained with their skillsets
What You Will Learn
Embrace a future in information technology and network security, through hands-on courses as flexible as you are. 600+ on-demand modules taught by legendary instructors allow you to learn at your own pace.
We pair live learning sessions with one-on-one mentor calls, to reinforce practice with theory from some of the world's leading IT advisors.
Course Descriptions
Developing a Product Vision & Obtaining Buy-In
To help your organization achieve consistent success, you'll need more than a dynamite idea. You'll need a streamlined product management process, one optimized at every stage for efficiency and your market.
This course familiarizes you with product management as a team-first process. You'll learn product function, and the critical factors that differentiate product management from other technology fields.
You'll also grow to understand the difference between product management tiers, and how to execute on your vision for a product's lifecycle.
Often, products are only as successful as the story that surrounds them. Learn to develop a compelling product narrative, one that captures any inspiration behind a product offering and identifies exactly how one or more products address market needs.
Derisking by Product Prototyping
Before you bring any product to market, you'll likely need to facilitate a design sprint — an accelerated period complete with product prototyping, user testing and optimization as needed.
You'll learn to run your own design sprint, to lead a team through concise sprint stages in a matter of days. Identify products ripe for a design sprint, storyboard for success and expedite user research groups to greatly improve product offerings in the days before a launch.
Working with Engineers & Designers
Your product team can only operate as well as the engineers, designers and other strategists who make operations possible. This course teaches students how to navigate project management best practices, in ways that allocate responsibilities appropriately across the team.
You'll learn how to deal with timeline setbacks, while troubleshooting product challenges alongside dedicated product engineers. You'll learn to collaborate with product designers, in continually improving product aesthetics in ways that excite core target markets.
The faster your team can deliver on design sprints, the faster you can deliver products to customers who need them. That's why this course also teaches you how to properly balance delegation and personal responsibility. You'll develop the skills necessary to protect product quality, without sacrificing a leadership-first mindset.
Going Live & Creating a Feedback Loop
Products ready for release require a comprehensive go-live process. You'll grow to own every stage of your organization's go-to-market approach for each product, from brainstorming through marketing.
his course also gives students the ability to gather and learn from data analytics, implementing meaningful product changes — with the help of product designers and engineers — based on real user evaluation. You'll learn best practices for gathering user feedback, and for split testing assets across various market segments.
The Nitty Gritty
Today's information technology curriculum should do more than introduce learners to popular IT concepts. Each module should better prepare bright students for brighter futures in tech, through modules that overdeliver on their promise to educate and inform.
Our Product Management Technician Certification teaches the IT skills that today's employers need. Elevate your career outlook in 14 weeks, behind personalized learning that connects every student with the tools they'll need for long-term tech success. Live sessions with industry experts further reinforce your knowledge in network, cyber and computer strategies and underlying theory.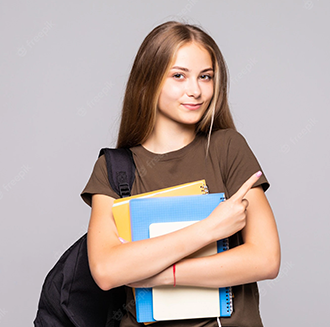 What our Students Say
This is the second course I'm taking, and just like the first, I'm very impressed.
Not only do these guys know how to pass knowledge along, but they also build their system to encourage you to actively participate and make the best of the course.
- Vanessa, Product Management graduate
What sets us apart?
The mentors we trust and products we offer exist for one reason — to help you identify, pursue and achieve the career of your choice. Our student-first approach to education combines hands-on learning and rigorous career support, to help elevate your career on your time.

Real-world relevancy
We've curated a collection of programs aligned with today's job market, to prepare students like you for a waiting variety of six-figure cyber careers.
Mentors ready to help
Earn support from real people, every step of the way. Instructors, mentors and Career Services staff centralize efforts around the career you'll shortly deserve.
Learn at your pace
Life — and learning — doesn't fit into perfectly planned timelines. We offer online certificates and bootcamps that give you the flexibility to learn on your schedule.