Data Science & Analytics Bootcamp
You're 24 weeks from the six-figure data science or analytics career you deserve. Enroll today to learn career-ready skills in data storytelling, machine learning, data science and exploratory data analysis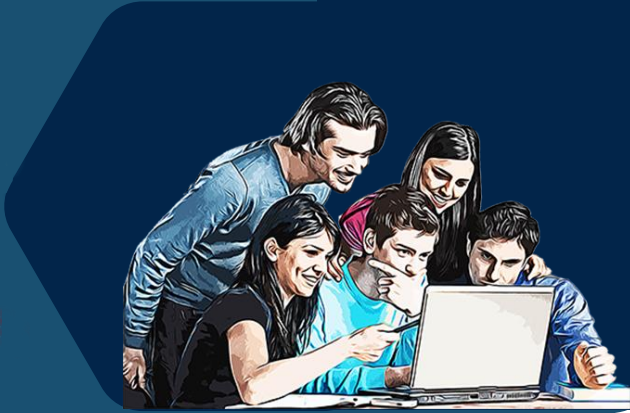 The 50,000 Foot View
Kickstart your career in 24 weeks
Our online Data Science & Analytics Bootcamp prepares students to define today's rapidly-evolving data navigation landscape. Hands-on labs and portfolio-ready projects prepare you — and your resume — for the rewarding data science or data analytics position you deserve.
Learn from skilled data-driven professionals, already employed by the world's leading tech organizations. You'll rapidly develop a skillset rich in immediately deployable data strategies, with the full support of a Career Services department that helps you optimize your re sume, survey the job landscape and prepare for interviews. Whether you're looking to join the data analytics market or deepen your earning power a s a seasoned tech professional, we're ready to add your informed voice to a waiting data science career landscape.
Who is this program for?
Our online Data Science & Analytics Bootcamp was designed for data professionals looking to build better careers through core data analysis education.
You'll need basic computer experience skills, Microsoft® Windows® familiarity and internet computing comprehension
Our program is perfect for recent graduates, current IT or tech specialists, Data Engineers, Data Administrators and anyone interested in learning and leveraging an on-demand data assessment toolkit
Let's Get Started
What can you do (and make)
Data Analyst
Achieve new insights from data sets, through analysis techniques that apply mathematical concepts to collected information.
Approximately $80,400 per year
Machine Learning Engineer
Build, deploy and manage artificial intelligence systems that use data sets in ways that replicate human behavior.
Approximately $145,300 per year
Data Scientist
Deploy data-specific algorithms that comb data to identify actionable insights, which drive organizations toward growth through data-driven decision making
Approximately $136,700 per year
Let's Get Started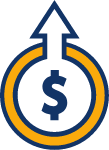 Boost Your Earnings & Advance Your Career
Reference career roles and associated information, for updated information on potential career earnings for Data Science & Analytics Bootcamp students in your location.
What You Will Learn
Embrace a future in data science and analytics, through hands-on courses as flexible as you are. 600+ on-demand modules taught by legendary instructors allow you to learn at your own pace.
We pair live learning sessions with one-on-one mentor calls, to reinforce practice with theory from some of the world's leading data science and analytics advisors.
Course objectives
Introduction to Data Science & Analytics — Strengthen your understanding of core data analytics and science basics, enabling you to create and deploy strategies in data mining, cleansing and deployment.
Introduction to Mathematics — Adopt basic skills in mathematical concepts, to assist in data analysis strategies often requiring algorithm use for data cleansing and trend identification.
Advanced Python — Learn cornerstone skills in Python, a foundational programming language, to create data structures already optimized for analysis.
Data Visualization — Devise data visualization models that contribute to data storytelling efforts and create user-friendly data consumption opportunities.
Machine Learning Applications — Build, launch and optimize machine learning structures that deploy artificial intelligence to fulfill complex data processes that contribute to data analysis operations.
The Nitty Gritty
Today's data science and analytics curriculum should do more than introduce learners to popular data analysis concepts. Each module should better prepare bright students for brighter futures in data analysis, through modules that over-deliver on their promise to educate and inform.
Our Online Data Science & Analytics Bootcamp teaches the data assessment skills that today's employers need. Elevate your career outlook in 24 weeks, behind personalized learning that connects every student with the tools they'll need for long-term tech success. Live sessions with industry experts further reinforce your knowledge in data science strategies and underlying theory.
Our Instructors
Our global network of professional IT instructors — both educators and mentors — make accelerated education possible.

Our instructors are continually assessed for industry experience and a strong capacity for education. Each mentor maintains active IT credentials, to enhance the learning experience of every IT Helpdesk Technician Certification student.
Learn More
Albert Lyngzeidetson
Jeff Lund
Hector Martinez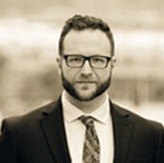 Michael Garrett
Zsolt Nagy
Khurram Pirzada
What sets us apart?
The mentors we trust and products we offer exist for one reason — to help you identify, pursue and achieve the career of your choice. Our student-first approach to education combines hands-on learning and rigorous career support, to help elevate your career on your time.

Real-world relevancy
We've curated a collection of programs aligned with today's job market, to prepare students like you for a waiting variety of six-figure cyber careers.
Mentors ready to help
Earn support from real people, every step of the way. Instructors, mentors and Career Services staff centralize efforts around the career you'll shortly deserve.
Learn at your pace
Life — and learning — doesn't fit into perfectly planned timelines. We offer online certificates and bootcamps that give you the flexibility to learn on your schedule.
Data Science & Analytics FAQs
Pace Data Science & Analytics bootcamps familiarize students with a variety of data analysis strategies. Students learn cornerstone data concepts like algorithm engineering, data visualization, Python programming, data evaluation and machine learning.
This course offers helpful information for aspiring data scientists and data analysts, or current professionals in a data role, looking to fulfilling more meaningful analytics careers. Our curriculums accommodate current employees, and are also ideal for recent graduates, current IT or tech specialists, data engineers or data administrators.
Our online Data Science & Analytics Bootcamp lasts 24 weeks, and teaches learners foundational skills that elevate data science and analytics skillsets.
Pace is committed to making programs affordable for every student, regardless of your financial background. We offer a variety of scholarships for qualifying students, up to 30% of total tuition costs.
Our Data Science & Analytics Bootcamp costs $5100. We offer a variety of payment options, so that you never have to choose between your wallet and your career. Pay before your bootcamp begins, pay monthly or defer payments entirely until you achieve the career you deserve.
Each Pace bootcamp is completed entirely online.
Our bootcamps are designed for both working professionals and students. Pursue both academic and professional success while completing one or more bootcamps on your timeline.
Pace data science and analytics courses provide all students with the skills to fulfill a wide array of data-informed careers. Our Career Services department can help you pursue these opportunities at any time following your program.